The Mystical Red String
from the Tomb of Rachel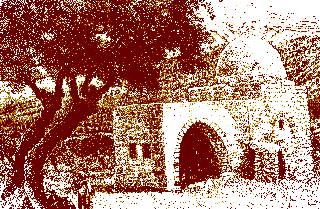 The Holy Bible teaches us of the unique compassion of the Matriach, Rachel, the wife of Jacob, who after many barren years, gives birth to two sons, Yosef (Joseph), and later Binyamin (Benjamin). During the latter birth, Rachel passes from this world, and is buried on the road between Jerusalem and Bethlehem.
The prophet Jeremiah singles out Rachel as the compassionate mother who weeps at the departure of her children from the Holy Land during the Babylonian exile, promising them that they would return to the land of their fathers, and to her presence, in the future.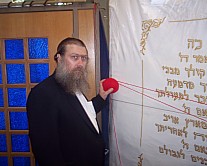 An ancient tradition teaches us that a red string, wound seven times around Rachel's Tomb, is endowed with mystical powers.
According to this tradition, by tying the string around his or her wrist, the wearer is protected from the destructive power of the Evil Eye, thus preventing disease, poverty, accidents or other misfortune from befalling the wearer.
We are giving you the opportunity here, via our secure server Order Form to acquire a red string that has been prepared in full accordance with this tradition for only $9.99*.
Ne'emanei Kever Rachel
The Faithful of Rachel's Tomb
P.O. Box 6711
Jerusalem 91066, Israel
Telephone: (+972-2) 993-2962
Fax: (+972-2) 993-3792
E-mail:


* Minimum order 2.
---